This course studies the psychological and physiological range of human sexuality. Topics explored include the social and biological foundations of sexuality, human anatomy, reproduction, the birth process, sexual behavior and attitudes in contemporary society, historical views of sexuality, cross cultural views of sexuality, sexual dysfunction, sexually transmitted diseases, and sexual problems and issues in society.
Text and Supplemental Materials:

Our Sexuality, 8th edition, Robert Crooks and Karla Baur (Wadsworth, 2002). ISBN 0-534-35467-X
Our Sexuality Study Guide, 8th ed., Robert Crooks and Karla Baur, (Wadsworth, 2002). ISBN 0-534-57979-5

There is a required package of VHS video tapes (3), audio cassette tapes (5), and audio/visual CD-roms (2) for this class. The package is not available in book stores. It may be ordered directly from the college at the cost of $30.00.
Meet the Professor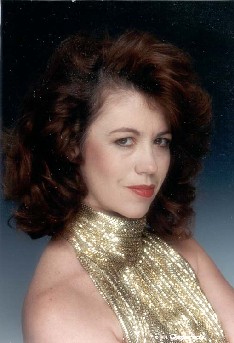 Ms. Renee Drake has a BA in Psychology from CSU Northridge. She was a member of that university's pilot human sexuality program. Her two-part survey of the 200 students of that class was the first conducted in that fledgling department. She is currently attaining her Masters degree at CSU Hayward.

As the Distance Education Technician at College of the Canyons, she spends much of her time coordinating online classes and college by television. In a mere two years the department has grown from 14 to 38 classes.

She is the mother of two sons, aged 18 & 21, and lives in Santa Clarita, CA.

ONLINE OFFICE HOURS: Mondays 8:00 - 10:00 a.m. PST; Wednesdays 6:00 - 8:00 p.m. PST; and by appointment.
COLLEGE OFFICE HOURS: Monday - Friday, 8:00 am - 4:00 pm.